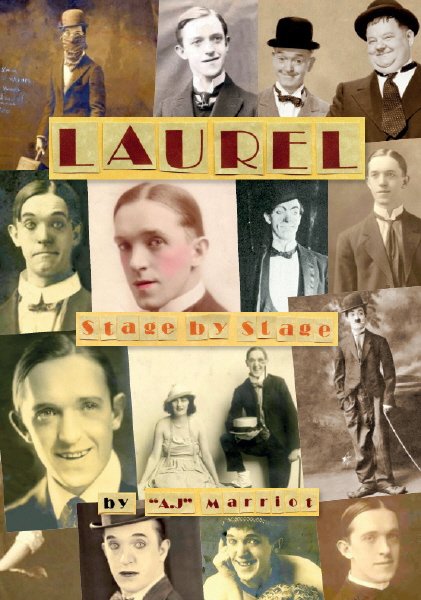 LAUREL - Stage by Stage - is the prequel to "A.J" Marriot's previous books detailing Laurel & Hardy's "British Tours" "US Tours;" and "European Tours;" and a companion to CHAPLIN Stage by Stage. It narrates for the first-time-ever all of Stan Laurel's stage shows, from his earliest appearances in British pantomime (as the teenage Stanley Jefferson), right up to his last-ever stage show before entering films.
Along the way he spends over three years touring with Charlie Chaplin, in the most-famous of all comedy troupes the Fred Karno Company. The next eight years are spent touring in US vaudeville, playing in song-dance-and-comedy sketch acts with various partners.
Readers will experience every low and high as this comic genius tries to unshackle himself from the hardship and tedium of vaudeville, during a number of attempts to get into the world of film comedy. The amount of detail revealed about these "lost" tours is astounding.
Read, and be amazed!